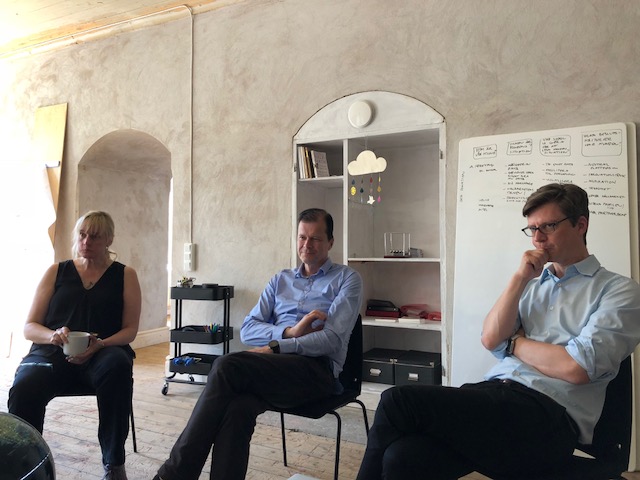 Towards a Quantified Planet AI Manifesto for Good
In trying to expand the boundaries of AI to include a social and environment perspective, Quantified Planet gathered a small group of AI experts ranging from investors, to investors and advisors, to discuss and debate where we are heading with AI.
Quantified Planet is all about making the digital revolution good for everyone, for each individual, each city and for the planet. But realtime data, artificial intelligence (AI) and connectivity bring challenges too. To navigate these issues and promote ethical digital innovation, Quantified Planet brought together a small group of experts in AI for an open, explorative conversation. The diverse group included researchers and investors, innovators and advisors, and hailed from as far afield as San Francisco. Our guest of honor was Kathryn Myronuk, part of the team that founded NASA's Singularity University and a leading AI expert. The scope of fascinating topics ranged from the current state of AI and the development of cutting edge digital solutions, to some very human factors, such as how to generate trust at both national and international levels, and the relationship between regulation, investment and innovation. The group shared the latest developments in the technology to ensure that conversations steer away from the more "Hollywood" concerns about what bots might do to us, to explore how developers can create a good analysis of potential undesired consequences of their work by bringing together many perspectives about the context and purpose of what they are doing. It is the purpose and potential misuses that need to be fully and openly assessed, rather than, perhaps, the algorithm itself. The conversation moved on to sustainable development and how AI has both the potential to significantly lighten the load of human society on the planet - but also to promote socially and environmentally unsustainable behavior. The critical challenge will be for a responsible digital community to stimulate a high profile public conversation on how to track and steer these developments so that they do good and not harm for people and planet.