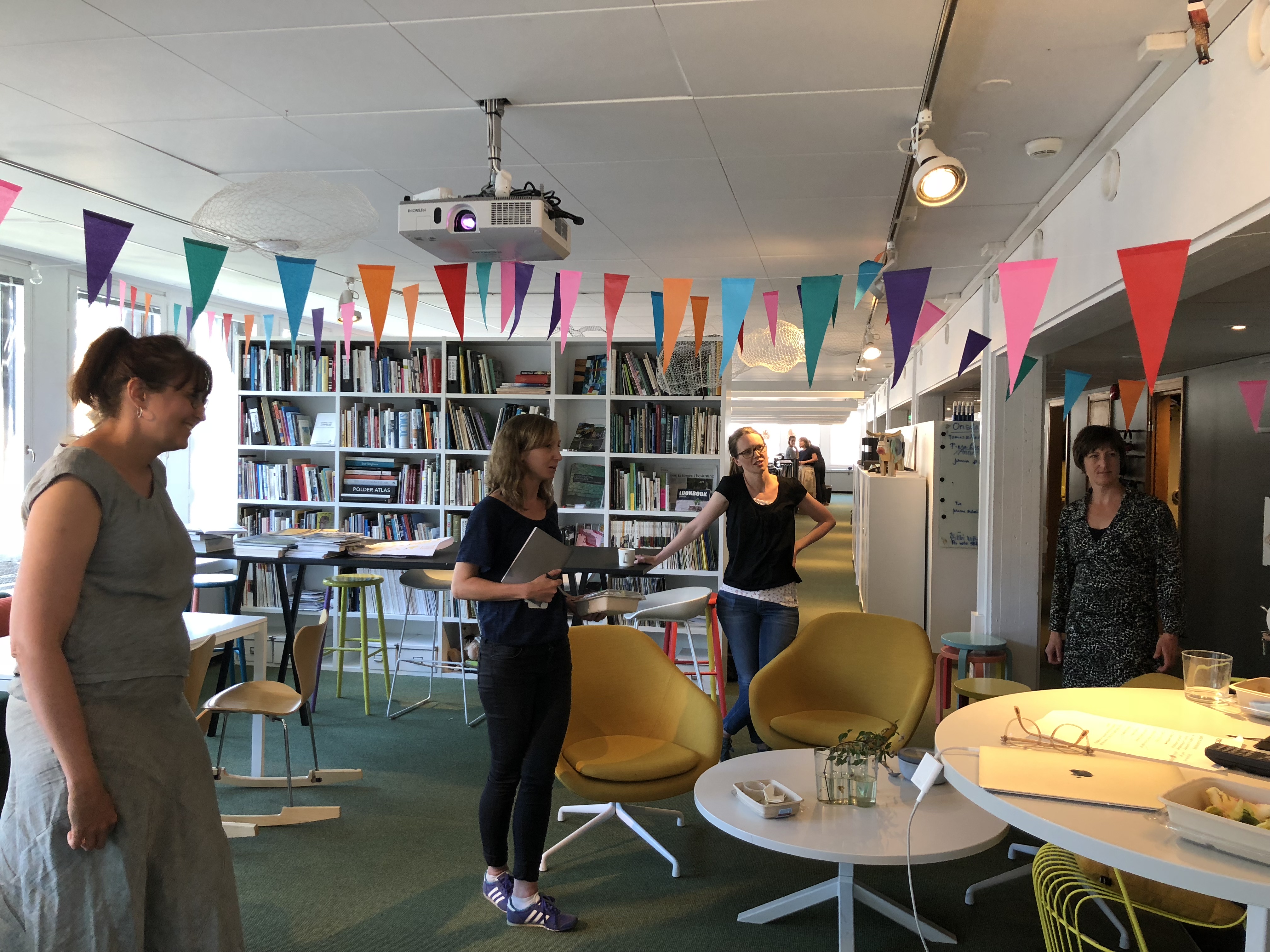 Exploring Landscape Architecture
Together with the landscape architecture and urban design agency Landskapslaget, Quantified Planet explored synergies between people, nature, buildings and city infrastructure.
This spring, Quantified Planet paid a visit to Landskapslaget, one of Sweden's largest and oldest landscaping consultancies, focusing on public spaces and the outdoor living environment in cities. The synergies were exciting. Quantified Planet is also exploring how the dynamics of spatial planning can feed into our Planet Explorer data collection tool to create a dialogue between citizens to their spaces. We were sure that city planners and landscaping professionals would find the communications between people, nature, buildings and city infrastructure exciting - and we were not wrong. The afternoon visit to Landskapslaget was high energy, and the conversations went on much longer than planned. The knowledge about how green infrastructure and planted spaces improve wellbeing is growing all the time. Similarly, designers have great fun with concepts such as pollination corridors and green roofs. Quantified Planet's belief in the need to collect realtime data on how these developments function for both people and planet was met with enthusiasm - and we look forward to welcoming Landskapslaget to an exhibit at Kastellet this summer. Our warmest thanks go to Magdalena Franciskovic, Landskapsarkitekt LAR/MSA and Åsa Keane, CEO.